Par Gaelle Dejo, MBA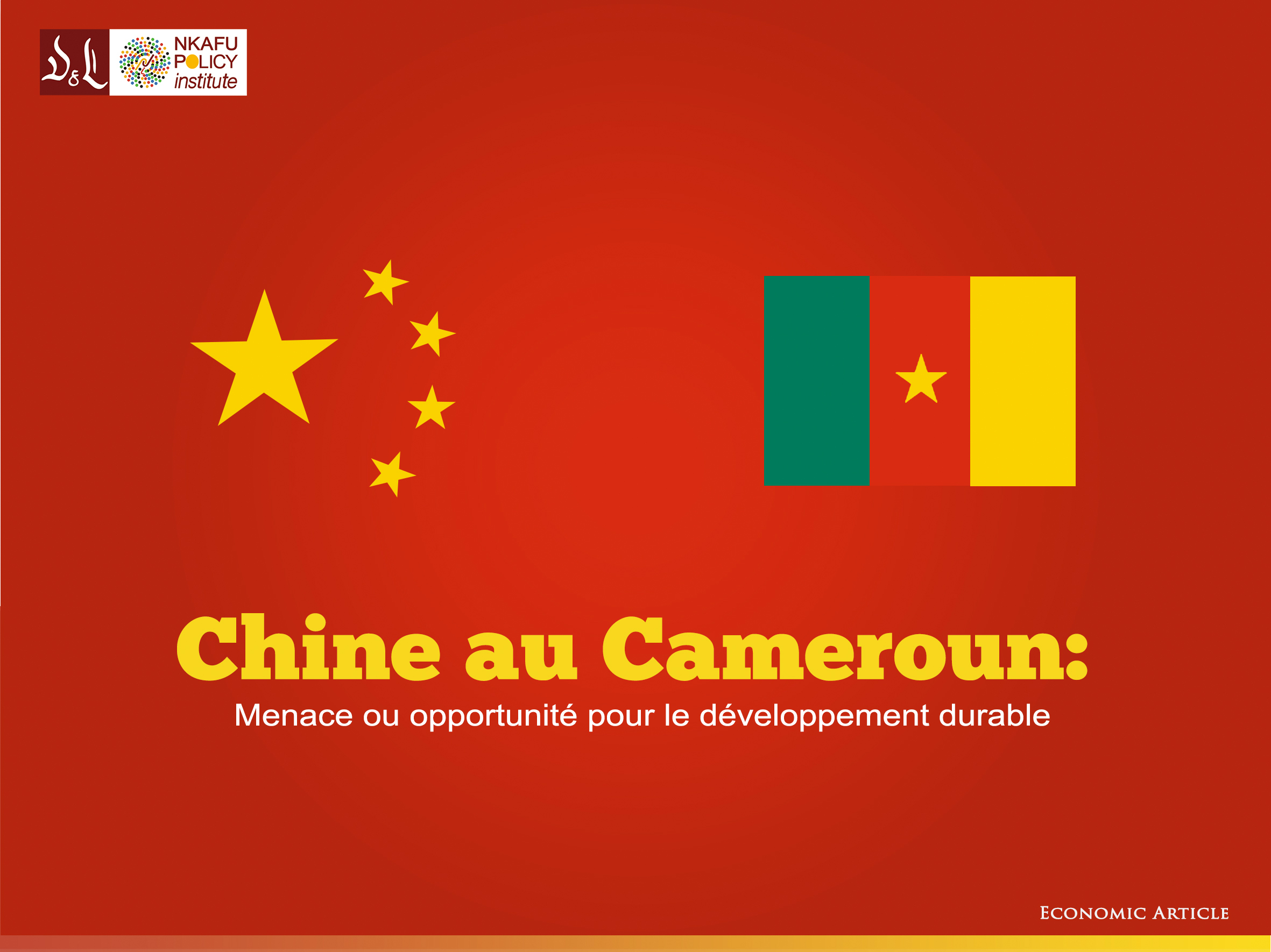 La transformation économique de la Chine et son intégration dans le système commercial mondial a été l'un des événements économiques les plus remarquables des dernières décennies. Avec un PIB représentant 10,87 billion $ soit 6.9% en 2015, elle est actuellement la deuxième économie du monde après les États-Unis d'Amérique (BM, 2016). La part des exportations des économies en développement dans le commerce mondial est passée de 26% en 1995 à 44% en 2014, la Chine étant le premier exportateur mondial en raison de l'augmentation d'IDE , de l'épargne intérieure élevée et de l'amélioration de la productivité (OMC, 2015). De nos jours, la Chine compte environ 18.6% de la population mondiale et est devenue un acteur important dans l'économie mondiale. C'est dire qu'il est aujourd'hui impossible pour les pays d'Afrique subsaharienne de l'ignorer dans les relations commerciales.
Le président du Cameroun (Paul Biya) a effectué des visites en Chine en Septembre 2003 et en Novembre 2006 pour participer au deuxième Forum Chine-Afrique. La coopération entre le Cameroun et la Chine a été couronnée par la première visite au Cameroun du président chinois (Hu Jintao) en Janvier 2007. Le Cameroun et la Chine ont signé plusieurs accords parmi lesquels les plus importants sont dans le domaine de la coopération économique et technique. La plupart de ces accords définissent les modalités de prêts confessionnels de Chine au Cameroun, mais d'autres concernent des relations diplomatiques, culturelles, et techniques. Renforcer la coopération économique avec la Chine porte donc d'énormes avantages potentiels, mais aussi certains risques et défis. L'objectif de cet article est donc d'examiner la nature des relations économiques entre la Chine et le Cameroun. Il est important d'évaluer les avantages et les risques de cette relation avec la Chine.
***
Gaelle Dejo is a Research Assistant in Economic Policy at the Nkafu Policy Institute. The Nkafu Policy Institute is a leading Cameroonian think tank based at the Denis & Lenora Foretia Foundation. She can be reached at [email protected]
A leading African think tank with a mission to provide independent, in-depth and insightful policy recommendations that allows all Africans to prosper in free, fair, democratic and sustainable economies.