Experts Xray Cameroon's Bilateral and Multilateral Trade at 2022 Free Trade Forum
The 2022 Cameroon Free Trade Forum – NOTI was organized by the Nkafu Policy Institute of the Denis and Lenora Foretia Foundation under the theme: "Facilitating Cameroon's Bilateral and Multilateral Trade" at the Mansel Hotel, Yaounde this Friday, February 25, 2022.
With the implementation of the African Continental Free Trade Area (AfCFTA), the intensification of Cameroon's trade relations with the outside world will extend to all the sub-regions of Africa with specific achievable objectives from one country or group of countries to another. However, to take full advantage of the country's strategic position, trade facilitation, which includes various border activities such as import and export procedures, transport and insurance formalities, and other financial requirements, is necessary. The country's target is to achieve double-digit economic growth by 2035 and a 25% share of manufacturing in GDP.
Speaking during the opening ceremony, Jane Mbonde: Board Chair, Foretia Foundation said she hopes that the panellists will come up with sound recommendations that will benefit the country as a whole. "One of our objectives is to propose sound policy recommendations that will allow Cameroon to conquer target markets with high development potential and benefits significantly from them. Following the objectives set out in the NDS30," Jane Mbonde said.
According to Dr Kibu Odette, coordinator of the Nkafu Policy Institute, "due to the economic regression in Africa as persons live below the poverty line, there is a need for an upward social mobility, and healthy lives"
She added that "the lives of persons needs to be improved for its 24.68million citizens, 37.5% of whom live below the poverty line" with Nigeria being the second-largest trading partner of Cameroon after China.
"Insecurities liable to hinder trade relations between Cameroon and Nigeria are: Boko haram insurgencies, anglophone crisis, COVID 19 pandemic."
The main objective of this Free Trade Forum was to discuss strategies to facilitate Cameroon's bilateral and multilateral trade over the next ten years. Specifically, focusing on: Discussing ways to accelerate a real trade integration of Cameroon at the sub-regional and regional levels through the removal of associated obstacles; Discussing strategies to make Cameroon a land of attractiveness and competitiveness in foreign trade within the framework of the African Continental Free Trade Area (AfCFTA) and Discussing priority measures to be implemented by the Cameroonian government to conquer markets with high development potential such as Nigeria.
The 1st Panel Discussion centred on Cameroon's Bilateral and Multi-Trade: Where are we today? Featuring Richard Bale, Canadian High Commissioner to Cameroon and HE Lami Sauda, Deputy High Commissioner of Nigeria to Cameroon.
"COVID-19 has greatly affected the way business is carried out across the continent," H.E Lami Sauda, Deputy High Commissioner of Nigeria to Cameroon stated. There is a need for Cameroon's top press ahead of integration efforts. Trade financing is also an important area where Cameroon has to focus on according to H.E Lami Sauda.
She said: "We need to build the banking and financial sector. Governments are primarily policymakers and they need to create that enabling environment where the private sector can thrive."
"AfCFTA has come at a critical point when it was needed the most. The framework will serve as the platform for where more energized frameworks can be developed. It is going to be a tedious process but we should expect the benefit of such."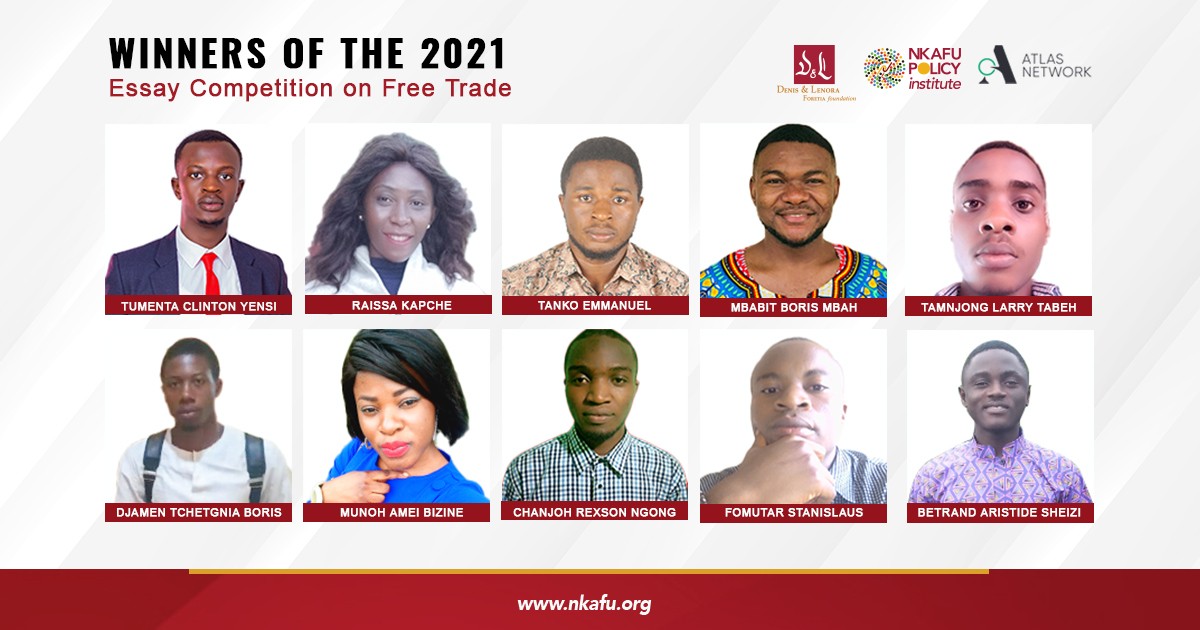 H.E Richard Bale suggests that "Cameroon should focus on the service sector because it will be ideal for Cameroon's young educated and Bilingual public" Canada promotes equitable access to female and male entrepreneurship," H.E Richard Bale added. "Cameroon has a great potential in tourism that can be exploited."
During the session, the Canadian High Commissioner Richard Bale further brought out four key points Cameroon can take advantage of to foster session bilateral trade between Nigeria and Cameroon: Music, Film, Tourism and Technology.
"We need to enhance engagements between Nigeria and Cameroon: increasing public-public engagements, public-private partnerships and private-private partnerships," H.E Lami Sauda added
The event equally featured three breakout sessions such as: Overcoming the challenges of regional trade integration: What solutions for Cameroon? How will AfCFTA enhance Cameroon's competitiveness and trade attractiveness? And Strengthening Free Trade Relations Between Cameroon and Nigeria
Even though Africa accounts for fifty per cent of the World's gold, its prices are not determined by Africa, Ms Fri Asanga, CEO of Foretia Foundation said while introducing the topic for discussion. "If our ancestors traded with ease, why wouldn't we be able to do so today?"
Despite several assets that the country boost, the trade facilitation situation in Cameroon is hardly glowing. According to the 2018 World Bank Doing Business Report 2018, Cameroon ranked 186th out of 190 economies in terms of cross-border trade. This is because the country's trade with the rest of the world has gradually deteriorated over time.
As a result, exports to the Economic and Monetary Community of Central Africa (CEMAC) market fell from 14.3 per cent of total exports in 2007 (2nd largest importer of Cameroonian products) to 7 per cent in 2015 (4th largest importer of Cameroonian products). This deterioration is further corroborated in 2019 by Cameroon's ranking in terms of trade integration within the Economic Community of Central African States (ECCAS).
One of the highlights of the Cameroon Free Trade Forum was the award of prizes to the ten winners of the Essay competition that was organized by the Nkafu Policy Institute. The essay competition, for Cameroonian Youths, was to contribute to the strengthening of trade relations between Cameroon and Nigeria in the context of the AfCFTA.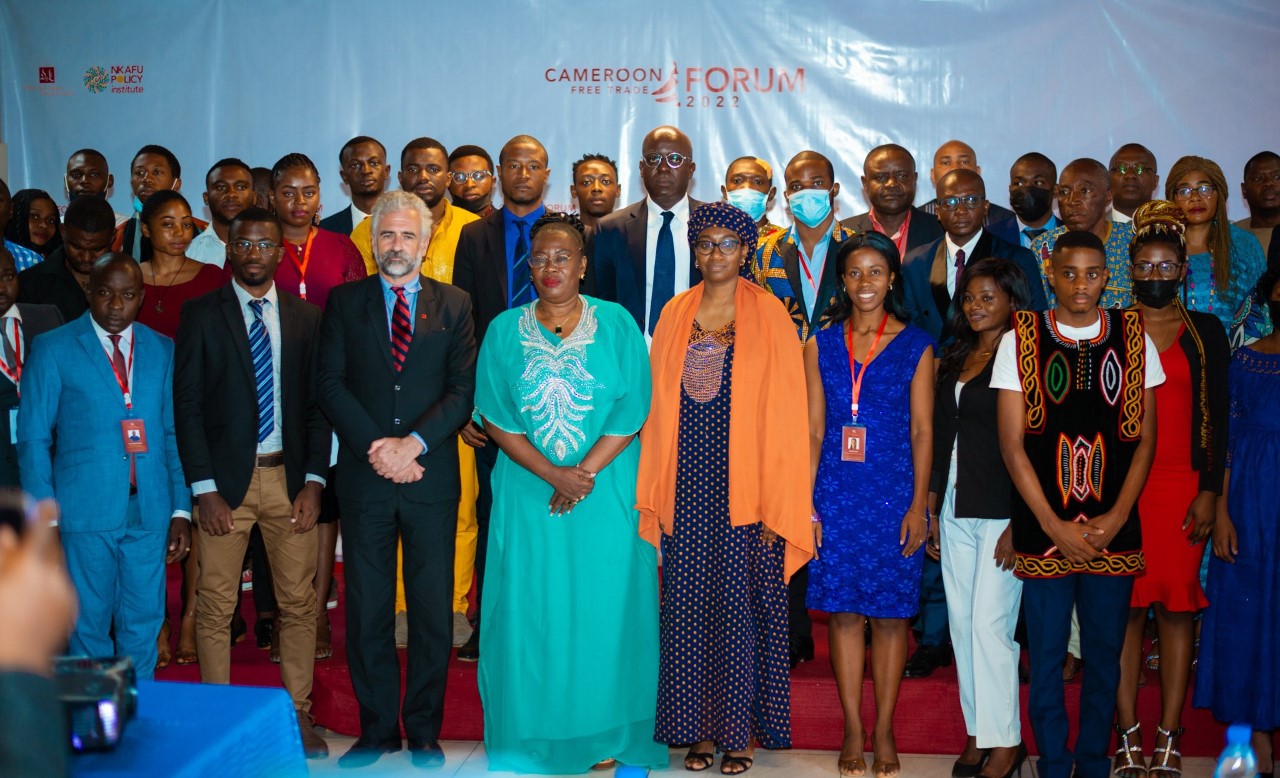 The winners include: Bambe Betrand Aristide Sheizi (The Role of the Private Sector for Improving Free Trade); Chanjoh Rexson Ngong (Free trade: The Tool of benefit between Cameroon and Nigeria); Djamen Tchetgnia Boris Landry (Promotion du libre-échange le rôle des institutions politiques); Kapche Raissa Estelle (ZLECA: un stimulant de la compétitivité infrastructurelle frontalière du Cameroun face au Nigéria).
Fomutar Stanislaus (Addressing State Centered Policies and Security Challenges Along the Cameroon-Nigeria Borders for Smooth Trade Between the Two Countries); Mbabit Boris (Free trade and the impact on the Agro-economic sector between Cameroon and Nigeria); Munoh Amei Bizine (The Reasons – Benefits of Free Trade); Tamnjong-Larry-Tabeh (The Dilemma of International Free Trade and the Potential Benefits of Inter African Free Trade Agreement); Tanko Emmanuel (Reasons-Benefits of Free Trade) and Tumenta Clinton Yessi (Advantages and Disadvantages of Trade Blocs).
Source: Pan African Visions