The number of women and girls involved in STEM (Science, Technology, Engineering and Maths) remains under-represented due to gender stereotypes, unsupportive and even hostile policies and environment at a national level. Women account for less than 30 per cent of all researchers in the world and where one in nine men graduate in the fields of science, the number for women is only one in fourteen.
In this light, experts in the domain of gender, women's rights issues have urged girls to study STEM as the efforts continue for more of them to be involved in the science sphere. They were speaking during the second edition of the panel discussion on Promoting Women's Economic Rights in Cameroon (WERC Project) this January 28, 2022, at the S.T Muna Foundation, Yaounde.
The session was organized by the Nkafu Policy Institute, a think tank of the Denis and Lenora Foretia Foundation in partnership with Atlas Network under the theme "Enhancing Young Girls and Women's Access to Education in Cameroon" moderate by Dr Jean Cedric Kouam, Deputy Director – Economics Affairs Division, Nkafu Policy Institute.
"Women face a lot of cultural barriers. Cameroon has about 250 ethnic groups with different cultures and there is the fallacy of boy child preference. More to that there are social barriers like pregnant girls who are not kept in school," Wazeh Nicoline Nwenushi Tumasang, Gender/Development Experts/Consultant, Founder and CEO of Pathways for Women's Empowerment and Development (PaWED) said.
"The crisis in the North West and South West and Far North Regions of Cameroon has greatly slowed down women in these areas and a lot of efforts will have to be put in for SDG 5 to be achieved in Cameroon by 2030 agenda."
The experts spoke on various thematic such as: Assessing the barriers hindering access to education among young girls and women in Cameroon; outlining the opportunities for young girls and women to access education in Cameroon; highlighting the consequences of girls' and women's under- or non-enrolment in schools on their economic and finally proposed solutions to improve access to women's and girls in education.
"We are here to propose policy recommendations that will promote and enhance girls and women's access to education… Our joint inputs are very important for us to achieve this," Fri Asanga, CEO of Denis and Lenora Foretia Foundation said in her opening statement.
In Cameroon, girls' access to education leaves a lot to be desired. They do not have access to quality nursery education or the privilege of completing a full cycle of primary and/ or secondary education. Women's labour force participation remains low and the gender wage gap persists.
To address this situation, the Cameroon government in its new National Development Strategy 2020-2030 (NDS30), plans to put in place a mechanism that would guarantee equal access to education and training for both girls and boys.
"Education remains a development multiplier and for women to put up with the rapidly evolving technological world, they need to be educated especially in ICT," Wazeh Nwenushi added.
The 2030 Agenda places gender equality and empowerment of women and girls at its core. It recognizes the importance of girls and women not just as beneficiaries, but as contributors and drivers of change. And Etonde Eliot, Founder and CEO of IREBUILD AFRICA thinks that: "We can only attain our objectives of the 2030 agenda if women are allowed to take up the careers they want without any family, cultural or societal norms tying them down."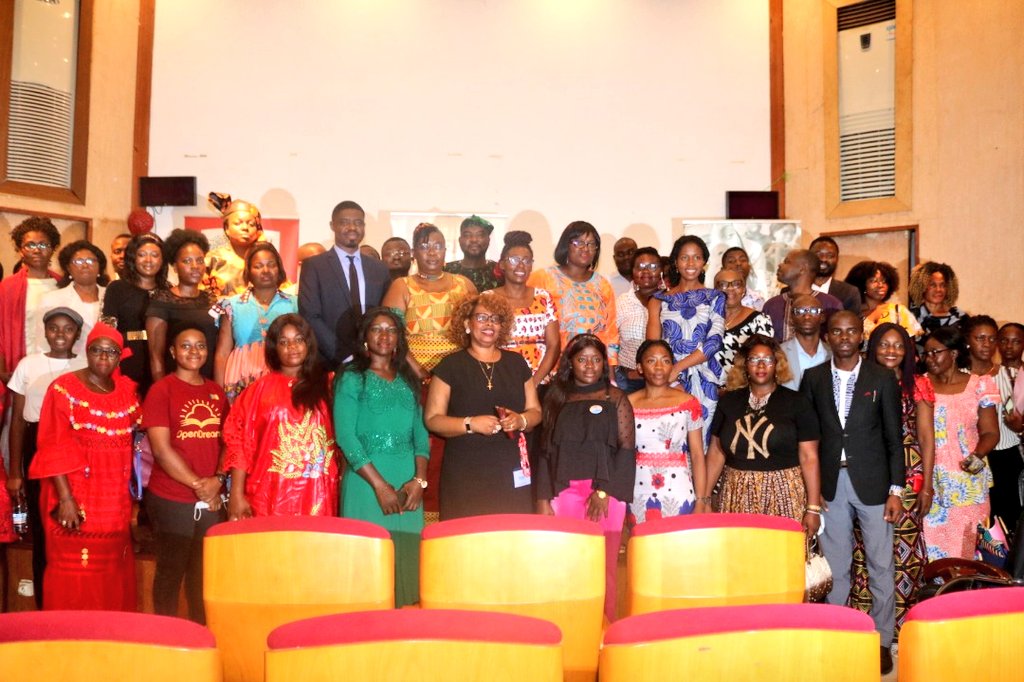 "When women get into more jobs, they do not only add to the GDP development of a country but they also help to address women-related issues which are very beneficial."
Etonde Eliot went further to add that: "There are a lot of women who have pursued careers in fields dominated by men but they are not talked about. If young girls are told more stories of such women, they will be inspired."
Other recommendations brought out included: redesigning curriculums to fit women-specific needs; promoting free education for girls and establishing special programmes for girls in rural areas. With all these, the expert hope will be a booster for many women and girls taking up the challenge of studying STEM.
Source: Pan African Visions