By Bin Joachem Meh (Download PDF)
Loss & Damage Fund: A Breakthrough for Climate-Induced Poverty in Africa
---
Introduction
Across the globe, the impacts of climate change range from rising temperatures to prolonged rainfall, floods, and variations in weather conditions. These greatly influence food production and poverty. The World Meteorological Organization (1) predicted that altering weather conditions like rainfall patterns, temperatures, sunshine, flood, sea level, storms, wildfires, landslides, and dust storms are ingredients that can contribute to poverty in Africa and trigger unbearable socio-economic life and health conditions. All countries are affected by climate variability. The dilemma is that countries with lower emissions contributing to climate change tend to be disproportionately and severely impacted by the devastating effects of climate change.
African countries are severely exposed to climate impacts. To curb climate change's budding effects, they tend to go for loans from rich countries to solve issues caused by industrialized nations (Reuters, 2022). To close this gap and bring justice to low-emitting countries, the 27th United Nations Conference on Climate Change (COP27) initiated the Loss and Damage Fund (LDF) to be used by developing nations to handle the inescapable effects of climate change.
On these premises, this article seeks to inform the governments, international institutions in charge of climate change, and public opinion of the critical role the Loss and Damage Fund is expected to play in dampening climate-induced poverty in Africa. The rest of the article will present a brief overview of Climate-induced poverty in Africa and the Loss & Damage Fund, the critical underpinning of the role of the Loss & Damage Fund in plummeting Climate-Induced Poverty, and finally, the way forward.
Brief Overview of Climate-Induced Poverty in Africa and Loss & Damage Fund
About 20 million people in Africa are in misery and food insecurity, with 10.7 million people living in hunger caused by severe drought for about 18 months (Laura, 2023). In addition, the World Food Program (WFP) declared that about 90% of vital energy infrastructural investments and natural gas deposits off the coastline were due to level 3 emergency floods in Mozambique. This has increased food insecurity, migration of people, and the incidence of poverty within the country.
These devastating climate-induced outcomes like hunger, food insecurity, migration, and poverty call for mitigation and adaptation strategies to curb the upsetting effects of climate change in African economies. After over 30 years of serious global negotiations on issues related to climate variability, the 27th United Nations Conference on Climate Change succeeded in bringing this debate of a Loss and Damage Fund to action with rich countries accepting to finance climate-induced damages in poor countries.
The concept of loss and damage was introduced in 1991 under the UN Framework Convention on Climate Change in Switzerland as a means of support to poor countries exposed to the negative impacts of climate change. Even though it was highlighted in 1991, the concept remained vague until 2007 at the 13th UN Conference on Climate Change (COP13), when it was encompassed in the official documents of COP. However, the 19th UN Conference on Climate Change (COP19) in Warsaw led to the initiation of the International Mechanism Loss and Damage to illustrate and continue advocating for the fund. The fund in 2015 was included in the Paris Agreement as a specific article in COP21.
Conferring to the Sharm el-Sheikh Operation Plan that adopted decisions number -/CP.27 and -/CMA.4 on matters related to the financing of the adverse effects of climate change in developing countries: The key actors are developed countries, which are the "Givers," and the recipients are the poor countries. Among other developing countries, African countries are earmarked as potential beneficiaries of the climate financing strategy. The time is now, and the climate finance fund is a reality, with countries like Scotland, Denmark, Austria, and New Zealand initiating a pledge of USD 2.5 million, USD 17.7 million, USD 52 million, and USD 12 million, respectively. Also, the G7 and V20 countries, like Germany, Canada, Ireland, and France, have pledged collective funding of USD 211 million (Reuters, 2022). Other charitable organizations like the Children's Investment Fund Foundation, European Climate Foundation (ECF), the Hewlett Foundation, Global Green Grants Fund, and the Open Society Foundation (OSF) have pledged USD 3 million to address losses and damages in climate-exposed countries (COP27, 2022).
To move towards COP28, many nations and international humanitarian and climate-related institutions have walked up, but much still needs to be done to dampen the effects of climate change on human life, property, and nature. Financing climate-related impacts require about USD 300 billion to USD 5 trillion, which will usher in real change as we prepare for COP28 in the United Arab Emirates (Dubai) in 2023 for the implementation plan of the Loss and Damage Fund (Deloitte, 2022).
Critical Underpinning of the Potential Benefits of the Loss & Damage Fund as Breakthrough for Climate-Induced Poverty
In Africa, one of the predominant impacts of climate change is poverty and food insecurity. This is because extreme weather conditions affect crop yields, and crop productivity affects food availability, hunger, and poverty. The initiation of the fund will act as a breakthrough for climate-induced poverty in Africa. The expected benefits of the fund are unveiled below.
First, the fund will support developing countries through rehabilitation, recovery, and reconstruction of affected countries. Restoration, recovery, and rebuilding costs are often very high after a disaster. The introduction of the Loss & Damage Fund will be beneficial to poor countries in that it can be a public debt relief strategy for poor countries to borrow money for the financing of climate-related issues.
In addition, the fund is expected to be a major tool for early warning and social protection of the population of poor countries. The cost of making known the risk of a disaster or climate-related impact, monitoring and providing warning service, communicating and disseminating the warnings, and getting community responses are components that comprise a people-centered early warning system and social protection for poor countries. This means the fund will help anticipate the action and emergencies for preparations by African countries.
Finally, implementing the Loss and Damage Fund is anticipated to benefit African countries by increasing access to finance for the affected communities and climate-displaced persons. This will be a strong measure of climate justice, with polluters contributing to the relief process of non-polluters.
Way Forward
With the increasing effects of climate change, African countries are experiencing low per capita income, increased levels of public debt, an increase in the number of people below the poverty line, and income inequality. For both the national and international levels, climate change has been recognized as a constraint to food security, natural resources, water resources, and the movement of people.
The introduction of an autonomous fund called the Loss and Damage Fund for climate financing is one of the major strategies proposed three decades ago. Its success will depend on the adaptive capacity of civil order, political honesty, and comprehensive management of the economy. A reclassification strategy of beneficiaries and donors will be a way to identify those in need and those who have the capacity to finance, which will go a long way to reducing climate change's devastating impact.
Also, climate financing measures need to be developed, like introducing a carbon price, which will go a long way to increasing rapid intervention of climate-affected countries or regions.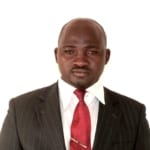 Bin Joachem Meh is a Policy Analyst in the Department of Economics Affair at the Nkafu Policy Institute. He is a Ph.D. Fellow in Labour and Development Economics in the University of Bamenda. He is multidisciplinary, as he holds a B.Sc. and M.Sc. in Economics and Financial Engineering from the University of Yaounde II Soa and M.Sc. in Banking and Finance from the University Rennes 1 France.