By Dr. Fabien Sundjo (Download pdf version)
Improving Bank Service Quality in Cameroon as a Tool to Enhance Economic Growth
---
Introduction
The role played by the banking sector in stimulating growth in developing and developed economies have been stressed in early and recent development literature. Banks facilitate technological innovation and development through their intermediary role of allocating savings for investment purposes. According to Rishi (2007), they can quickly increase the productive capacity of any economy through their activities, as they could be a catalyst for economic growth if properly developed. Following the study of Malhotra (2004), an efficient banking system could significantly influence a country's growth by stimulating other economic sectors. For these banks to continue acting as growth drivers, the role of bank customers, especially clients' satisfaction-related issues, must be considered primordial.
Customers play a vital role in the functioning and growth of banks. For instance, banks cannot function without the savings of customers. For banks to give out loans, they need to receive customer deposits. Until recently, banks could generate acceptable profits despite poor customer experiences. Unfortunately, this is not possible today because the service quality offered by a bank is one of the most important criteria for customers when choosing a bank. Since service quality is the priority of customers when selecting their banks, it is, therefore, necessary for banks to understand the changing needs of their customers and adopt the latest strategy to be competitive in this era of globalization.
The objective of this policy brief is to review the measures taken by the Cameroon government to improve the banking sector and examine the implication of these policies. Policy-wise, this policy brief will help policymakers of the banking industry in Cameroon to formulate policies about service quality that match the current realities in the banking industry.
Measures Employed by the Government to Improve the Banking Sector
Considering the importance of banks as drivers of economic growth and citizens' well-being, Cameroon's government has employed several measures to facilitate their success. Among these measures was the creation of the National Credit Council (NCC) by Presidential Decree no 96/138 of June 24, 1996. This Council was created to play an advisory role on all legal and regulatory activities concerning financial institutions, especially in classifying the said establishments into different categories, their minimum capital requirement, their legal form, and activities they are authorized to undertake. In addition, the NCC gives the conditions for creating and closing banks.
The creation of the Professional Association of Credit Institutions of Cameroon (APECCAM) then followed, which is an advisory body under the Ministry of Finance. Another major reform in the Cameroon banking sector was the Banking Ordinance of 1985, which saw the liquidation of Meridien Banque Internationale d'Afrique de l'Ouest, the privatization of some banks, training staff of the judiciary sector so that they could be better placed to appreciate banking issues which are complicated and complex.
Due to the negative effect of the 1980s systematic banking crises, in Yaoundé, on October 16, 1990, the Convention creating the Banking Commission of Central Africa (COBAC) was signed together with the Convention on harmonizing banking regulation for central Africa on January 17, 1992. As a result, the Cameroon banking system is overseen by COBAC.
Other Observations on the Quality of the Banking Sector in Cameroon
Intriguingly, among the several measures taken by the government to enhance the growth of banks, service quality-related issues seem to be negated. Ngu (2007), writing on financial institutions in Cameroon, stated that banks have not been doing enough to sensitize their customers and offer them high-quality services. Instead, Cameroon banks have focused more on lending, which is the most profitable function of a commercial bank. As a result, less attention has been put on service quality (Ngu, 2007). Nowadays, to survive the intense competition in the banking industry, service quality must be given great importance, especially as banks offer similar products in a competitive environment.
Paradoxically, COBAC, the regulatory body for banks in Cameroon, has no charter for service delivery. As such, each bank has standards and prescriptions on how service delivery should look like. Most of these banks assume that the "customer is king," and therefore, much attention needs to be given to them so that banks can garner a competitive advantage. All banks in Cameroon have a customer service department or unit. This department's de jure (as indicated by law) responsibility is to enforce a better-quality service for all the products of the bank and demonstrate a true practice of process and quality service. In addition, they are supposed to ensure that customers' complaints are treated within the shortest time.
Despite this, the de facto observation suggests that most of these banks seem to neglect the aspect of service quality as a measure to satisfy their customers, which is vital for surviving in this age of intense competition between banks.
In addition, despite the importance of service quality in the literature, banks in Cameroon seem to not consider it a vital tool for their success. According to Sundjo et al. (2020), service quality in Cameroon banks does not meet the required standards, and the perceived quality of services provided by the banks does not meet customer expectations. It has been observed that customers leave banks unhappy or dissatisfied.
This is due to a misunderstanding with the bank staff on certain issues, unresolved complaints, long waiting queues, failure of the bank staff to appropriately handle customers' complaints, staff incompetence, failure of the network system, and delay of operations. About 42 customers were at the waiting desks of a bank in Douala when suddenly a rich man entered and went directly to the cash desk for a service without a ticket. He was well received and served by staff when another man from the waiting desk stood and complained about the issue. The staff member serving the customer was the first to shout at this man in the waiting queue, making the bank tense that morning. This lack of competence is what destroys the image of an organization. Amid stiff competition, it becomes relevant to use the tool of service quality to defeat competitors. Customer acquisition and retention have become a matter of concern in the banking industry of Cameroon, and service quality has been identified as important.
Measures to Improve Customer Satisfaction in Banks
To improve customer perception of bank services quality in Cameroon, there is a need to duel on four dimensions, critical factors that need to be improved upon to augment service quality. These dimensions include tangibility, reliability, competence, and convenience. Tangibility variables include the availability of modern-looking equipment at the banks, visually appealing physical facilities like buildings, neatness of staff, and visually appealing materials such as booklets, furniture, bank documents, etc. However, most banks in Cameroon are not doing badly on this. Hence there is no significant call for alarm on this.
There is much to be done concerning reliability, competence, and convenience. Reliability variables include staff keeping a promise, sincere interest in solving customers' problems, performing service right the first time, providing services when they promise, and issues related to error-free records. Competence variables include staff telling customers exactly when services will be performed (accuracy), staff willing to help, prompt response from staff, friendliness and courtesy of staff, and staff having the knowledge to answer customers' questions, giving personal attention, and understanding the specific needs of customers.
Conclusion
There is a need for good communication with customers, understanding the customer, and individualized attention given to customers. It involves listening to their problems and effectively addressing their concerns and demands. Banks must provide committed services truthfully and consistently, as customers want trustable services on which they can rely. There is a need for tellers to give all information, especially those accompanied by charges, during the period when clients want to open an account.
The convenience dimension captures elements such as the convenient location of the Automated Teller Machine (ATM) and special services for the elderly. Most often, ATMs are exposed, and special services for the elderly are completely absent.
References
KPMG. (2016, April 4) Evolving Banking Regulation. Retrieved from KPMG: https://home.kpmg.com/xx/en/home/insights/2014/02/evolving-banking-regulation.html
Malhotra, A. (2004). A Conceptual Framework for understanding e-Service Quality. Marketing Science Institute Monograph, 115.
Ngu, A. (2007). An examination of Economic Importance and Development Impact of Banks in Cameroon. Unpublished, 49.
Rishi, M. (2007). A post reform assessment of the Indian banking sector: profitability, risk.
Sundjo Fabien; Fongang Singhe Kevin; Fuein Vera Kum (2020). An Empirical Evidence on Customers" Perception of Bank Services" Quality in Cameroon. International Journal of Economics and Financial Modelling, 5(1): 15-38.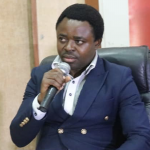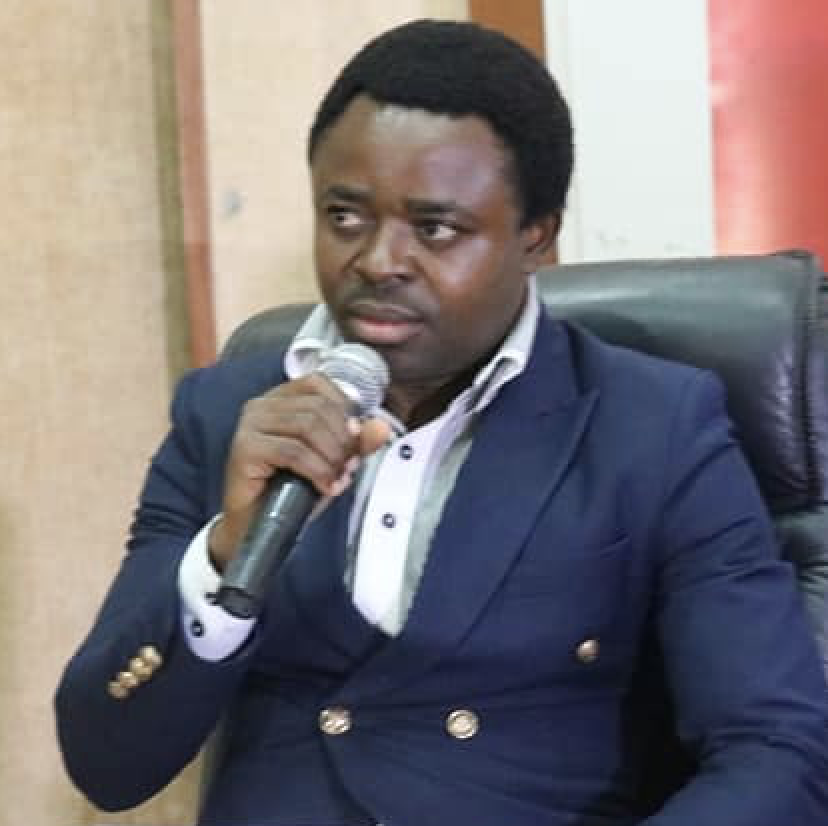 Dr. Fabien SUNDJO is a Research Fellow in Economic Affairs at the Nkafu Policy Institute. He holds a Ph.D. in Health and Development economics, obtained under the auspices of the African Economic Research Consortium Nairobi (AERC)