Social entrepreneurs, business incubators, capital providers and ecosystem enablers have been encouraged to specialize, collaborate, be autonomous and try to generate income for their structures. The experts were speaking during the in-country panel discussion this April 1, 2022, at the Mansel Hotel, Yaounde, held under the theme "Social Entrepreneurship for Sustainable Development in sub-Sharan Africa: Lessons Learned from Business Incubation in Cameroon."
Following the in-country restitution workshop held on 27th August 2021, during which the draft data collection tools were presented to different stakeholders of the entrepreneurial ecosystem, five data collection tools were finalized for business support structures, ecosystem enablers, capital providers, social entrepreneurs and beneficiaries of social enterprises.
Activities were centred on presenting the research findings and a discussion on pertinent points raised. "Support structures must be able to find an economic model that ensures their development, their growth and their lucrative and non-profit sustainability," Dr Jean Cedric Kouam, Deputy Director of the Nkafu Policy Institute noted on lessons learned from the incubation practices in Cameroon.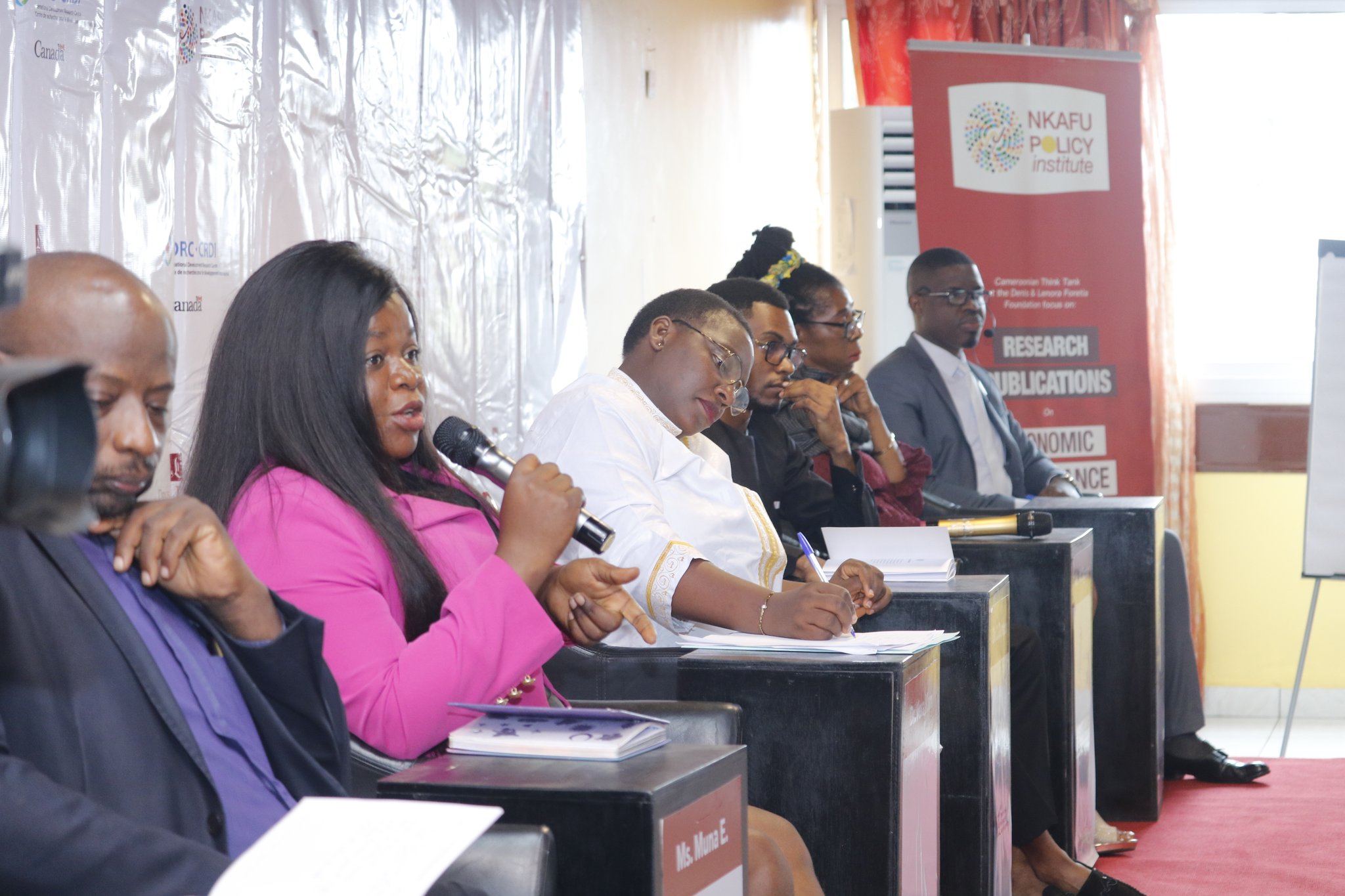 "Support for social enterprises and the structuring of an ecosystem favourable for their development are more necessary than ever… Support structures encounter several difficulties, including – Lack of infrastructure, few financing systems and problems of support or sponsorship according to experts."
"Most people do not know what they want. When we talk to them, we can explain to them the things that they can handle," Muna Emmanuelle, Head of Business Incubation, MINPMEESA said.
"Support structures should invest in professionalism. Entrepreneurs are very important and it is important to invest in entrepreneurs which is a catalyst to growth and wealth."
The Nkafu Policy Institute, a Thinktank at the Denis and Lenora Foretia Foundation, in partnership with organizations in Ghana and Burkina Faso, is implementing a 2-year project. Funded by the International Development Research Centre (IDRC), this project is entitled: "Social Entrepreneurship for Sustainable Development in sub-Saharan Africa: Lessons learned from business incubation in Cameroon, Burkina Faso, and Ghana".
"One of the important things that these social enterprises should do is to be autonomous and try to function without expecting funds," Muna Emmanuelle added. "What if they do not have funds, will they die? Promoters of incubation centres must look for alternatives to get funds to run their centres."
Intervening, Dr Denis Foretia, Co-chair of the Denis and Lenora Foretia Foundation highlighted some of the key statistics in the report. He noted that 43 business support structures were interviewed on how they incorporate SDGs in their structures and added that very few support structures support only social enterprises. "57 enterprises were interviewed to know the challenges with 11 capital and 24 ecosystems enablers also interviewed," Dr Foretia said.
"The government of Cameroon cannot limit aid to finance but improve on technical and technical areas to assist these growing businesses. Note that, the main actors who support business growth in Cameroon are the government, NGOs, World Bank, UNESCO," Dr Cedric Kouam added.
"The relationship with the state is timid," Dr Dombo of Kamer tech, National Hubs Network said. "On the other hand, with partners, it goes faster. We have the support of the state but we evolve more quickly with the international organizations."
"One of the main difficulties we face is the ability to build certain notoriety, to show donors that we are going to do what we plan to do with the money they will put at our disposal. It's like banking, you have to show credibility."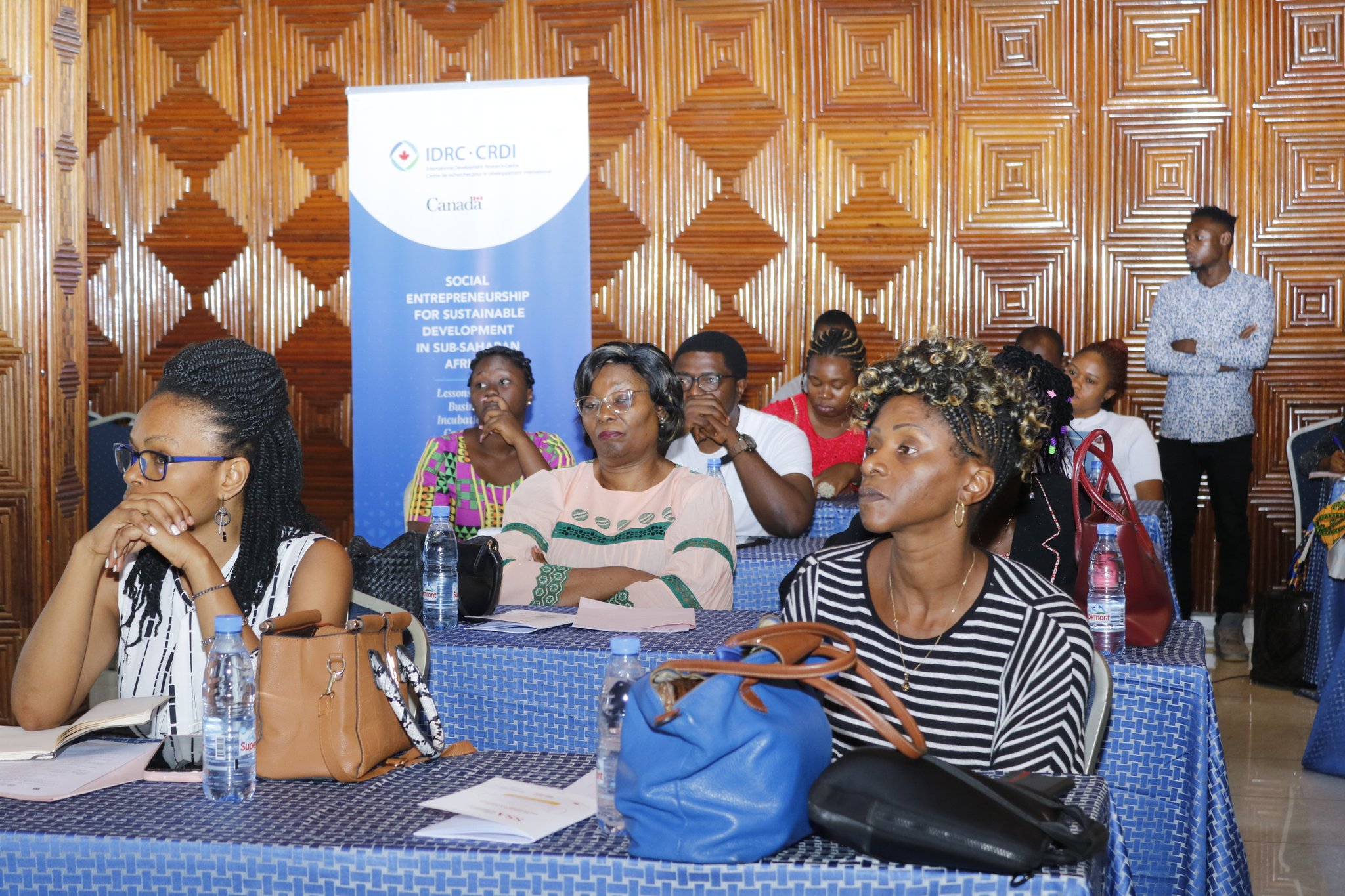 The main objective of this project is to map the business incubation practices in these countries and see how these contribute to Sustainable Development Goals (SDGs) 4, 5, 8, 9, 13 and therefore promote social entrepreneurship.
Marte Ngono Mbarga responding to the question of what relationship the accompanying structures have with the state said: "I must admit, if we were not accompanied by the Ministry of Small and Medium-sized Enterprises, we would not have obtained the agreement. I believe that all those who are listening to us and who are in charge of companies should go to the Ministry. We at GFA have already obtained a grant of 50M FCFA."
Over the past several years, there is growing recognition among the impact investing community that there is an acute need for early-stage support for business incubation and acceleration. While there are thousands of early-stage innovators seeking to launch companies that can drive social change, very few can build the teams, find the customer base, or raise the investment necessary to scale up.
Bertrand Kenmogne: "Since 2019, we have been strengthening the multifunctional centres for young people in incubators with the support of the state. We are being coached by the Ministry of Small and Medium-sized enterprises."
"In our country, most youths have poor financial management skills as they misuse funds received from donors. Some of these youths are not passionate about entrepreneurship, they simply just need an opportunity to get funds."
Source: Pan African Vision