"INTERNATIONAL SYMPOSIUM"
Social Entrepreneurship for Sustainable Development in sub-Saharan Africa: Lessons learned from business incubation in Cameroon, Burkina Faso, and Ghana
About the Social Entrepreneurship Project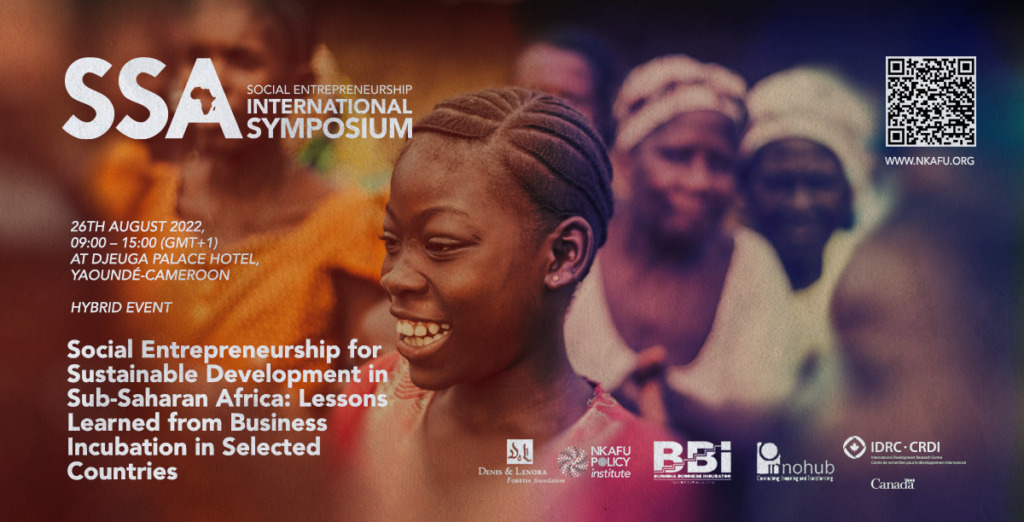 Objective of the International symposium
" This event aims to present general report of the research to the stakeholders. It will also serve as a forum for the Nkafu Policy Institute, its partners in Burkina Faso and Ghana, to discuss the way forward. "
H.E. Richard Bale
Canadian High Commissioner To Cameroon
Mme Julie Crowley
Regional Director – West and Central Africa, IDRC
Dr. Flaubert Mbiekop
Senior Program Specialist · International Development Research Centre (IDRC)
M. Thomas Wiredu
Chief Operating Officer InnoHub Ltd Ghana
M. Soulamane Konkobo
Chief Executive Officer, Burkina Business Incubator, Burkina-Faso
M. Neya Beyon
Organization and Information Officer, Burkina Business Incubator Burkina-Faso
M. Mahamourou Zan
Permanent Secretary of YouthConnekt Ministry of Sport, Youth and Employment Burkina-Faso
Ms. Abigail Swad Laryea
Deputy CEO of National Entrepreneurship & Innovation Programme (NEIP) Ghana
Letitia Varney
Senior Portofolio Analyst Innohub. Ltd Ghana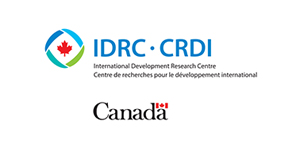 The International Development Research Centre (IDRC)
5 invitees per country (Ghana & Burkina-Faso)
Ministry of Scientific Research and Innovation.
Ministry of Small and Medium-sized Enterprises, Social Economy and Handicrafts.
Ministry of Women's Empowerment and the Family.
Ministry of Higher Education.
Ministry of Finance.
Ministry of Youth Affairs and Civic Education.
Entrepreneurs
Business support organizations
Social Entrepreneurs
Capital providers
Ecosystem enablers/policy makers
Professional associations;
Community-based organizations (CBOs)
Non-Governmental Organizations (NGOs)
Higher institutions of learning – universities;
Vocational schools
Experts;
Public personalities
Medias
Tentative -Event Schedule
Welcome Remarks by the Board Chair

Mrs. Jane Mbonde

Board Chair – Denis & Lenora

Foretia Foundation

Dr. Denis Foretia

Co-chair, Denis and Lenora Foretia Foundation,

Executive Chairman of the Nkafu Policy Institute

A Word from the International Development Research Centre (IDRC)

Mme Julie Crowley,

Regional Director – West and

Central Africa, IDRC

Presentation of the General Country Report (Main findings and policy recommendations)

Dr Jean Cedric Kouam,

Deputy Director of Economic Affairs, Denis & Lenora Foretia Foundation

Brief 5-Minute Statements by Special Guests on the Research and its Findings

Communication Department, Denis & Lenora Foretia Foundation

Lunch and departure of Officials

Panelists

Dr. Jean Cédric Kouam (Nkafu Policy Institute)

Mrs Letitia Varney (Innohub Ltd)

M. Soulamane Konkobo (Burkina Business Incubator)

Moderator

Mrs. Fri Asanga (CEO, Foretia Foundation)

Panelists & Moderator

Audience

Journalists

Comment from: Ms. Emmanuella Muna,

Head of Business Incubation service, MINPMEESA (Cameroon)

Mrs. Fri Asanga

(CEO, Denis and Lenora Foretia Foundation)