By Dr Parfait Bihkongnyuy Beri (Download pdf)
The Decarbonisation Puzzle in Africa: The Case of South Africa
---
Introduction

Decarbonisation is the process of reducing greenhouse gas emissions by transitioning into cleaner energy sources (e.g., solar panels, hydroelectricity, wind, and hydro-thermal). It requires huge investments in infrastructure and technologies (1), many of which are either still in their early stages of development, inaccessible, or are not cost-competitive against traditional sources of energy (coal, petroleum and natural gas). Additionally, there are many competing interests and stakeholders involved, which is further complicating the process of reaching consensus on policy and investment decisions on the transition to clean energy
Several initiatives have been put in place to accelerate the energy transition, one of which includes the United Nations Climate Conference (COP). To that end, many African countries have committed to abate or reduce production and consumption techniques that increase carbon emissions by 2030 (2). COP28 is slated for Dubai from 30 Nov to 12 Dec 2023, but global emission cuts are not adding up to the commitments.
This paper examines the decarbonisation puzzle in Africa by drawing insights from South Africa, the largest single emitter in the continent. Based on a review of published articles, reports, and other information available online, it identifies some challenges and economic factors that influence decarbonisation.
The findings and implications are of interest to policymakers and stakeholders involved in the energy transition. The remaining sections will present the decarbonisation puzzle in Sub-Saharan Africa, the challenges of decarbonisation in South Africa, and concluding remarks.
The Decarbonisation Puzzle in Sub-Saharan Africa

SSA has abundant natural resources such as coal, gas, and oil that contributes a large share of its GDP and provides the main source of electrical energy. Over the years, the region has become vulnerable to the effects of climate change such as droughts, floods, deforestation, and heatwaves as it continues to rely heavily on fossil fuels in energy production and consumption (3). These emissions add to the region's insurmountable socio-economic challenges whose effects are being felt in agriculture, desertification, soil erosion, wetland degradation and flooding.
According to the IMF (4), at least 1,000 people die in SSA from extreme temperatures, natural disasters, and precipitation anomalies every year. Thirteen million people are either homeless, food insecure, or lack appropriate sanitation and water. Additionally, one-third of the world's droughts occur in SSA. These events raise concerns about the impact of climate change on the natural environment, and the need for SSA to take immediate action to mitigate those challenges.
Amidst growing calls to accelerate decarbonisation, the region faces a difficult balancing act of choosing between pursuing its development priorities and honouring commitments to radically shift the way it produces and consumes energy. Decarbonisation is significant in achieving green economic growth and sustainable development in Africa. It requires stronger government policies and innovative production techniques to achieve zero emissions by 2050. Yet, such ambitious targets will come at a heavy cost for African countries.
40% of African exports are currently made up of fossil fuels. An increase in the demand for cleaner sources of energy will require rapid diversification in African economies, which could potentially disrupt industrialisation. While African countries have an opportunity to industrialise with cleaner and renewable sources of energy, such a process will be plagued by several challenges that require financial and technical assistance from developed nations. In this regard, African governments need to balance the need for decarbonisation with its cost in terms of job losses, lost government revenue, and the disruption of industrialisation.
While this puzzle of decarbonising the energy sector cuts across the entire region, South Africa's experience as the largest carbon emitter is prototypical and can offer more insights about the region.
Challenges of Decarbonisation in South Africa

South Africa is already on high alert to address its multifaceted socio-economic and environmental challenges stemming from high income inequality, poverty, extreme temperatures, water scarcity, land degradation, pollution, and deforestation.
According to data from the Postdam Institute for Climate Impact Research (5, 6), South Africa emitted 460m tons of carbon dioxide (CO2) in 2015. As one of Africa's most industrialised economies and largest emitter of greenhouse gases (GHG)—with more than 95% of coal reserves—South Africa's commitment to support the climate army is well understood yet the cost implications are enormous for a country that is still to meet the rising demands for fossil fuels for electricity supply, gas consumption and to power engines. From 1993 to 2015, coal contributed more than 12% of merchandise exports in South Africa and accounted for more than 27% of sales from 2014 to 2020 (7).
Between 2002 and 2012, employment in the coal industry increased by more than 75%, and in 2012, the coal mining sector employed more than 17% of its total labour force (7). Similarly, Eskom's power stations in Optimum, Wolvekrans, and Grootegeluk collieries depend on coal (8). The government has committed to establish no new coal plants by 2030 and to close four-fifth of the current capacity by 2050. Such a project will likely face stiff resistance across economic and political circles because of South Africa's current economic challenges, fragmented political landscape, and the strategic importance of the coal sector to the economy.
Firstly, unemployment rate was estimated at more than 34.4% of the labour force in the second quarter of 2021 and deteriorated with the vicissitudes of the COVID-19 pandemic and the Russo-Ukrainian war (7). Decarbonisation would necessitate massive investments in alternative energy sources and support to communities and workers that may lose their jobs and other benefits. This is a huge challenge to navigate, especially as the economy is yet to create enough job opportunities to absorb idle workers.
Secondly, South Africa's mounting foreign debts is also concerning as it encumbres the country's ability to finance the energy transition. The country also lacks the technology to accelerate the transition into newer sources of energy, besides the huge financial requirements and cost implications.
Similarly, the demand for electricity by households and industries in South Africa is still more than Eskom's ability to sustainably supply the consumers as new coal-fired power plants are under construction. Although the government plans to stop the construction of new plants by 2030, the feasibility of such a project without a feasible replacement plan with an efficient energy source remains questionable.
Some foreign governments, like the U.S. and the UK, have committed to help South Africa phase out inefficient fossil fuel subsidies (9), but there are issues surrounding the sustainability of such efforts. The advantages of decarbonisation are huge, but the challenges could impede the process in Africa. Therefore, there is a need for concerted efforts to address the challenges of decarbonising the energy sector.
Conclusion
The objective of this study was to examine the decarbonisation puzzle in Africa by drawing insights from the experiences of South Africa. Based on a review of scientific articles and reports, the study found that decarbonisation in Africa faces several challenges that cut across inadequate infrastructure, technology, cost-competition from traditional sources of energy, and concerns regarding potential disruption to industrialisation.
The study recommends that African countries should invest in renewable energy infrastructure and technology while also providing incentives for companies to gradually transition from traditional sources of energy to renewable ones.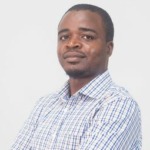 Dr Parfait Bihkongnyuy Beri
Dr. Parfait Beri is an Economic Policy Analyst at the Nkafu Policy Institute. He holds a PhD in Economics from North-West University, South Africa. Prior to joining the Denis and Lenora Foundation, he worked as a Research Associate with the Socio-Economic Research Applications and Projects. Dr. Beri has written and presented papers at local and international conferences. He has several publications in reputable international journals and is actively reviewing research papers in Applied Economics, Prague Economics Papers, Foreign Trade Review, and Environment, Development and Sustainability.