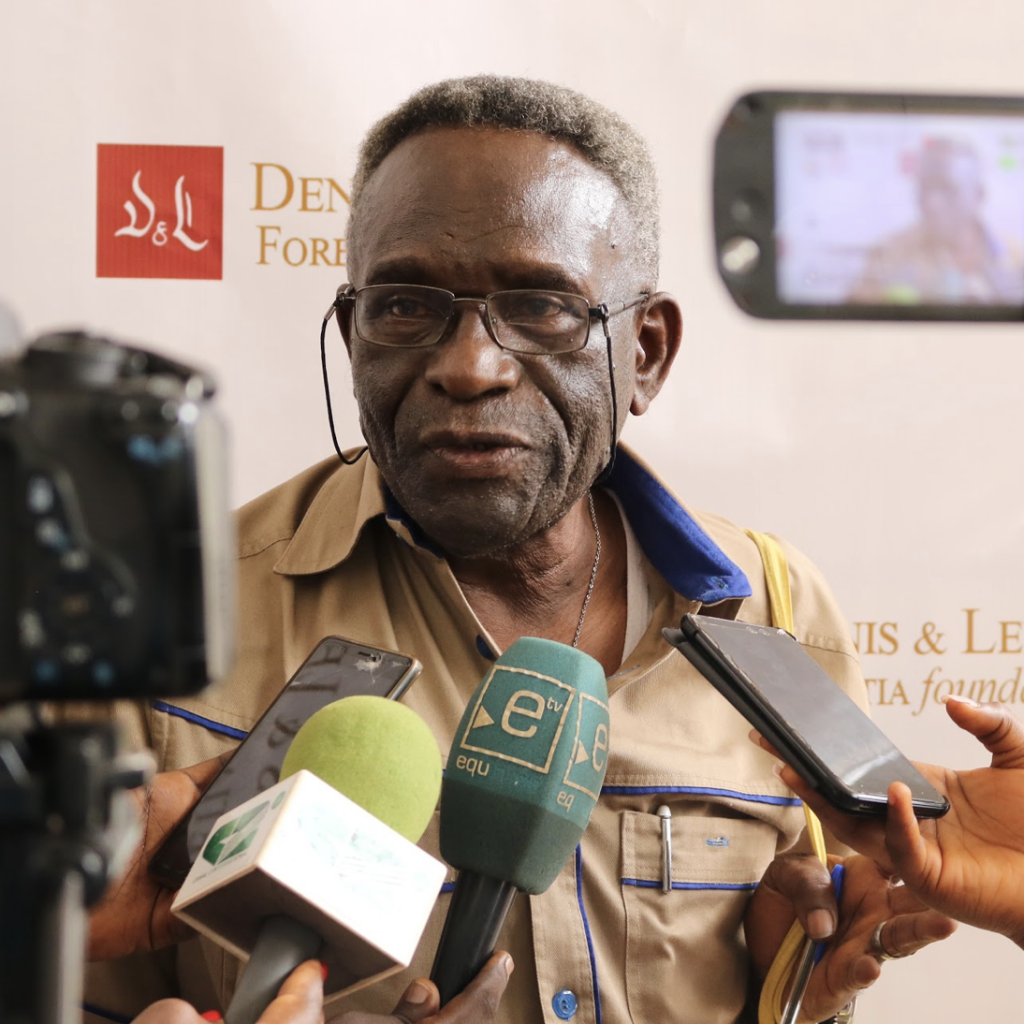 Prof. Godfrey Tangwa
Advisory Board Members, Researchers
Senior Fellow
Governance & Ethics
Godfrey B. Tangwa is a Senior Fellow in Governance & Ethics at the Nkafu Policy Institute. He is professor emeritus of the University of Yaounde 1, Cameroon, where he was Head of the Department of Philosophy from 2004-2009. He had his academic formation at the Universities of Nigeria in Nsukka, Ife (now Obafemi Awolowo) in Ile-Ife, and Ibadan in Ibadan. He lectured at the University of Ife from 1978-1986 and moved to the University of Yaounde in 1987. With doctoral specialization in epistemology and metaphysics and focal interest in Bioethics and African philosophy, he has taught courses in practically all branches of philosophy and risen steadily through the academic ranks from Assistant Lecturer (1979), Lecturer (1982), Senior Lecturer (1987), Associate Professor (1999) and Professor (2005).
He is a member of numerous professional associations in many of which he has played a considerable leadership role.He is amember of the International Association of Bioethics (IAB), served on its Board of Directors from 1997-2003 and was its Vice-President from 1999-2001. He is a Fellow of the Cameroon Academy of Sciences (CAS);the African Academy of Sciences (AAS) on whose Biospecimen and Data Governance Committee he serves as a member; Vice-Chairperson of the Cameroon Bioethics Initiative (CAMBIN) which he founded in 2005;an executive committee member of the Pan-African Bioethics Initiative (PABIN);Advisory Board Member and Chairpersonofthe Cultural, Anthropological, Social and Economic (CASE) work group of the Global Emerging Pathogens Treatment Consortium (GET).
Professor Tangwa has over 100 publications to his credit, including 10 books, 25 book chapters and over 70 peer-reviewed journal articles. He is recognized globally as an expert in Bioethics and African philosophy and  has contributed significantly in the domain of bioethics especially to research ethics, research regulation and governance, international guidelines, ethics committee work and capacity-building in science and research on the African continent. His latest book, African Perspectives on Some Contemporary Bioethics Problems is published by Cambridge Scholars Publishing (Newcastle upon Tyne, UK: 2019).